My baking journey started years ago when I could barely reach the table. My grandmother was always making traditional filo, pies, cinnamon cookies and the list could go on and on.
I arrived in London in 2009 to pursue a dancing career and I started learning more and more about healthy cooking and gluten-free recipes.   I started using alternative flours which are healthier alternatives than the ones used in traditional Greek recipes and I completed several cooking and baking courses. I didn't like much what was available in stores and I started experimenting with gluten-free baking. After years of testing and selling in UK markets and speciality delis, I came up with a small selection of products that are both healthy and tasty.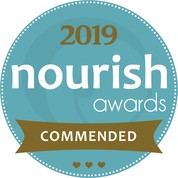 Katerina's Pantry on Irish Times!
You can check the article here!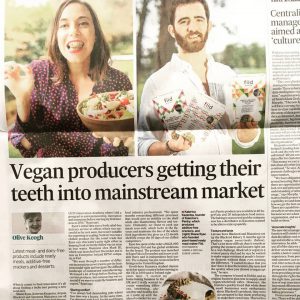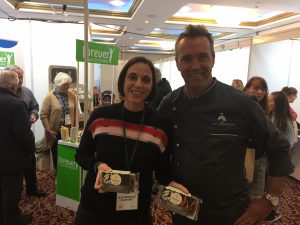 Katerina Kazantza and Chef Kevin Dundon.