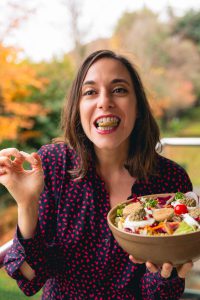 Katerina Kazantza, Founder
I studied Chemistry and I always loved cooking.
My husband specifically and all my friends insisted that I was making delicious stuff, so I started thinking that maybe this career would make me happy.
About 5 years ago I started experimenting with healthy and gluten free recipes and in 2016 I started a home baking business in the UK.
My products were gluten free pies and cakes, biscuits and crackers which I sold in local health shops and markets. After this experience I decided to create a product which will be closer to my heart. My flaxseed rounds are a combination of my Greek heritage with a modern health conscious approach.
Spyros Ntzouvaras, Ireland Sales Manager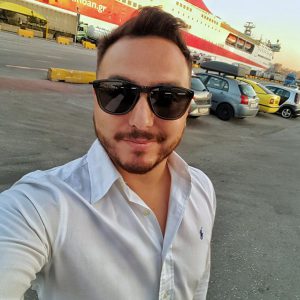 I was born in Athens and studied in University of Crete. When I was 29, I moved to Dublin. 
I was a former basketball coach and a lifeguard. Mediterranean diet and healthy eating were always in the menu for me. Especially since 2010 when I was diagnosed as a coeliac, gluten-free cookery became the only choice.
But just because I have a restricted diet, it doesn't mean that I live a restricted life. Being passionate about food, I always try find new ways to experiment as much as I can, cooking gluten-free recipes inspired by Crete, the beautiful island in Greece, where I spent the best part of my life.
Elisabetta Marabotto, UK Sales Manager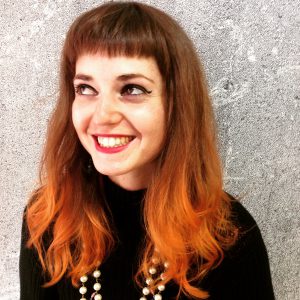 I'm originally Italian, but I like to consider my self as an acquired Londoner as I've been living in London for the last 12 years!
I'm extremely passionate about healthy living and eating. I'm vegan and when I'm not at work I love spending my time upside down on a trapeze or silks and I'm a Thai Yoga Massage practitioner too!
Before joining Katerina's Pantry I worked at Planet Organic where I acquired great knowledge about the health food industry and market.
In my ideal world I would like to see everyone leading a healthy and active life style. My favourite motto is 'a healthy mind lives in a healthy body'
Katerina's Pantry and Fare Share:
We are donating regularly a part of our production to a fantastic organisation which is redistributing our crackers to charities and community groups.